FM1
Manual cutting system for valve seats
Cheap. fast and precise FM1 is the manual portable system for cutting valve-seats.
It allows to:
1) Restore with only one operation the valve seat angles;
2) Removal the valve seat;
3) Increase the counter bore of the valve seat ring.
It is also available in the motorization version with variable number of revolutions.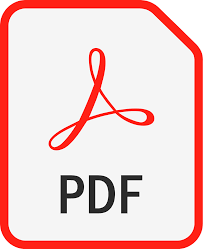 Technical specifications
Replacement parts

30001 - STANDARD STEEL TEMPR. PILOTS WITH CONE EX.

10PA0007

STANDARD STEEL TEMPR. PILOTS WITH CONE EX. 7,00 mm

10PA0008

STANDARD STEEL TEMPR. PILOTS WITH CONE EX. 8,00 mm

10PA0009

STANDARD STEEL TEMPR. PILOTS WITH CONE EX. 9,00 mm

10PA0010

STANDARD STEEL TEMPR. PILOTS WITH CONE EX. 10,00 mm

10PA0011

STANDARD STEEL TEMPR. PILOTS WITH CONE EX. 11,00 mm

10PA0012

STANDARD STEEL TEMPR. PILOTS WITH CONE EX. 12,00 mm

10PA0075

STANDARD STEEL TEMPR. PILOTS WITH CONE EX. 7,50 mm

10PA0085

STANDARD STEEL TEMPR. PILOTS WITH CONE EX. 8,50 mm

10PA008C

STANDARD STEEL TEMPR. PILOTS WITH CONE EX. 8,00 mm C

10PA009C

STANDARD STEEL TEMPR. PILOTS WITH CONE EX. 9,00 mm C

10PA0102

STANDARD STEEL TEMPR. PILOTS WITH CONE EX. 1/2

10PA0104

STANDARD STEEL TEMPR. PILOTS WITH CONE EX. 1/4

10PA0308

STANDARD STEEL TEMPR. PILOTS WITH CONE EX. 3/8

10PA0516

STANDARD STEEL TEMPR. PILOTS WITH CONE EX. 5/16

10PA0716

STANDARD STEEL TEMPR. PILOTS WITH CONE EX. 7/16

10PA0932

STANDARD STEEL TEMPR. PILOTS WITH CONE EX. 9/32

10PA1132

STANDARD STEEL TEMPR. PILOTS WITH CONE EX. 11/32

10PA1332

STANDARD STEEL TEMPR. PILOTS WITH CONE EX. 13/32

10PAC006

STANDARD STEEL TEMPR. PILOTS WITH CONE EX. 6,00 mm

10PAC65

STANDARD STEEL TEMPR. PILOTS WITH CONE EX. 6,50 mm

30002 - STANDARD STEEL TEMPR. PILOTS FIXED

10PA0005

STANDARD STEEL TEMPR. PILOTS FIXED 5,00 mm

10PA0055

STANDARD STEEL TEMPR. PILOTS FIXED 5,50 mm

10PA0732

STANDARD STEEL TEMPR. PILOTS FIXED 7/32

30003 - PILOTI STANDARD IN CARBURO DI TUNGSTENO (WIDIA)

10PW004

PILOTI STANDARD IN CARBURO DI TUNGSTENO (WIDIA) 4,00 mm

10PW005

PILOTI STANDARD IN CARBURO DI TUNGSTENO (WIDIA) 5,00 mm

10PW006

PILOTI STANDARD IN CARBURO DI TUNGSTENO (WIDIA) 6,00 mm

10PW045

PILOTI STANDARD IN CARBURO DI TUNGSTENO (WIDIA) 4,50 mm

10PW055

PILOTI STANDARD IN CARBURO DI TUNGSTENO (WIDIA) 5,50 mm

10PW065

PILOTI STANDARD IN CARBURO DI TUNGSTENO (WIDIA) 6,50 mm

60001 - ENGINES

FM1MOTOR

ENGINES ENGINE

FM1MOTVAR

ENGINES ENGINE WITH VARIABLE SPEED

90001 - ACCESSORIES

BANCLICKSTOP

ACCESSORIES LOCKING SYSTEM QUICK CLICK STOP

FM2001PP

ACCESSORIES TROLLEYS PLATE 30-42 2001

FM2002PP

ACCESSORIES TROLLEYS PLATE 42-60 2002

FM99PP

ACCESSORIES TROLLEY SMALL PLATE 99

PLFM1

ACCESSORIES PLATES SHAPED STANDARD See list